Janua vous propose une offre de support, intégration et expertise RedHAT SSO et Keycloak complète. Les consultants seniors de Janua allient expertise et vécu, une expérience reconnue sur le marché et la mise en production réussie de nombreux projets de gestion des identités.
Les outils de SSO et de fédération sont devenus des briques d'infrastructures critiques pour les DSI et à ce titre méritent un support de qualité.
L'éditeur RedHat propose un contrat de support de qualité, par souscription, pour une version totalement intégrée et maîtrisée du logiciel Open Source Keycloak dans la distribution Redhat.

Janua propose donc une offre de support  additionnelle (ne se substituant pas au contrat de souscription éditeur) souple, ouverte et évolutive comprenant :
Audit sur site
Workshop d'architecture technique et fonctionnelle.
POC (Proof of Concept) – Maquette.
Accompagnement à l'intégration (sur site ou à distance)
Accompagnement à la mise en production:

Réalisation des tests de charges – benchmark – et de performances ,  trouble shooting, performance et déboguage.
Mise en œuvre de la documentation et des procédures de mise en production.
Mise en œuvre de vos procédures d'exploitation.
Mise en œuvre de votre DRP, architecture résiliente et haute disponibilité (infrastructures, virtualisation, clusters, conteneurs, load balancing.
Mise en œuvre votre politique de sécurité.
Audit, conception et déploiement de vos infrastructures de supervision applicatives et réseau à base de composants Open Source.

Maintien en condition opérationnelle : aide à l'identification d'éventuels bug, déclaration et suivi de ces anomalies sur les mailings lists communautaires, upgrade en cas de nouvelle version, application de patchs, veille technologique.
Formation de vos équipes d'administrateurs et développeurs, transfert de compétences
Cette offre de support est modulable pour « coller » au mieux à vos besoins, à un coût raisonnable, et est disponible sous forme de carnets de tickets de support, sans commande minimale et sans date de péremption.
Janua est partenaire référencé de Redhat.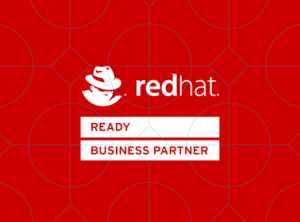 Les experts de Janua partagent leurs expertises aux travers d'articles « tips and tricks » sur notre Technical Blog.
N'hésitez pas à nous contacter pour que nous puissions évaluer ensemble la meilleure solution pour répondre à vos enjeux de mise en oeuvre d'une solution pérenne de SSO.