Jaguards exposait à Innovative City 2017 les 5 et 6 Juillet derniers.
Jaguards, solution complète de gestion de crise, assure le suivi et le partage entre différents services et garantit la traçabilité et l'horodatage des événements (gestion des interventions, des incidents, des appels téléphoniques et radio, des alarmes, suivi des réseaux sociaux et signaux faibles, visiteurs, etc …), aide à la prise de décision, gère les moyens engagés et la visualisation des incidents dans un module cartographique et accroît ainsi la résilience des villes intelligentes.
Une occasion unique, hébergé sur le stand startup de la CCI Nice Côte d'Azur de présenter la toute dernière version de Jaguards à nos clients et prospects :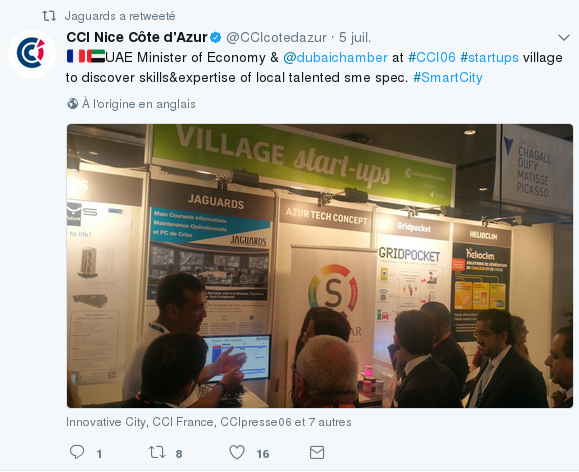 Comme par exemple le ministre de l'économie des Émirats Arabes Unis.
L'occasion aussi d'y rencontrer certains de nos partenaires technologiques :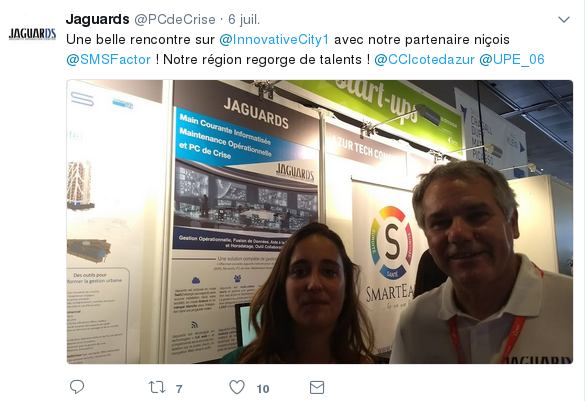 Ainsi que l'ensemble de notre écosystème local avec qui nous collaborons depuis de nombreuses années :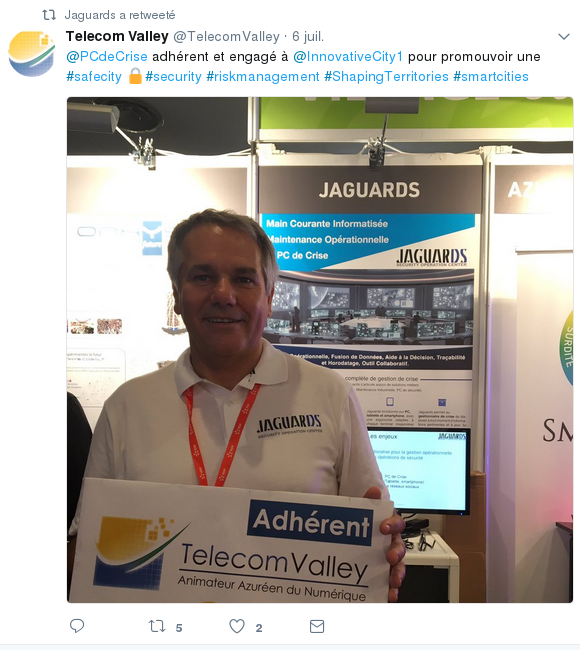 Specialised in IAM (security, access control, identity management) and Open Source integration, settled in 2004 by IAM industry veteran, JANUA offers high value-added products and services to businesses and governements with a concern for Identity Management and Open Source components.
JANUA provides better security, build relationships, and enable new cloud, mobile, and IoT offerings from any device or connected thing.